Louie Dumont (1895-1960)

Source: Bertha Parsonage Wakely in Merryflat and District History
A familiar sight in the Merryflat-Battle Creek District, on mail day particularly, used to be that of Louis (Louie) Dumont, on horseback, wending his way across the prairie. For many years Louie, his widowed sister, Mary LeBarge, and her daughter, Gladys, lived on the family homestead in a wide, pine-covered valley about four miles west of Fort Walsh.
The family originally came from the Milk River country to the southwest. Louie used to tell how as a young lad he would crawl into wolf dens along the Milk River and bring out the baby wolves. Someone would tie a rope around his leg before he went in to make certain he could exit hastily if necessary. Thus, at an early age he learned the rudiments of fur trapping which was to be his main source of income the rest of his life. He was a veteran of World War I and spent much of his time following the war years breaking horses for the neighbourhood ranchers, a job at which he earned a fine reputation. Louie caught the first raccoon ever known to be in the Cypress Hills in January 1958. It weighed 22 pounds and was caught in a mink trap.
Louie could play the violin and was a very agile tap dancer even in his late years. Many dances in the community were enjoyed thanks to the music supplied by Louie and Gladys.
Louie loved his horses, which were not always the most handsome, but he kept several; he occasionally drove a team. As children we liked to ride in his wagon where we would plague him with endless questions and beg to drive the team or shoot his old .22 rifle. He carried in his pocket a small, round tobacco tin which contained the well-preserved body of an unborn baby rabbit. I believe one of his parents had given him this many years ago as a good luck charm. At any rate it was a great curiosity piece and if he came to our house, as often as twice a week, we had to see the rabbit each time.
At one time Louie told me that he was a great nephew of the brilliant general and buffalo hunter, Gabriel Dumont, who, as Louis Riel's right hand man during the famous Northwest Rebellion of 1885 helped change the history of our nation forever.
Louis passed away in the Maple Creek Hospital at the age of 65 in March 1960 and was buried in the Fort Walsh Civilian Cemetery.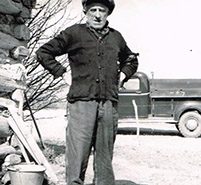 https://consulmuseum.ca/wp-content/uploads/2016/05/2-1.jpg
201
201
Susan P
https://consulmuseum.ca/wp-content/uploads/2020/08/museumlogo_header.jpg
Susan P
2016-05-04 19:39:48
2022-03-09 15:28:19
Harry Dore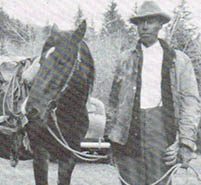 https://consulmuseum.ca/wp-content/uploads/2016/05/8-1.jpg
201
201
Susan P
https://consulmuseum.ca/wp-content/uploads/2020/08/museumlogo_header.jpg
Susan P
2016-05-04 19:42:19
2022-03-09 15:28:19
Louie Dumont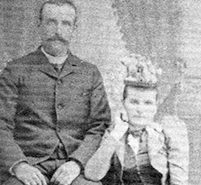 https://consulmuseum.ca/wp-content/uploads/2016/05/faulkner-1.jpg
201
201
Susan P
https://consulmuseum.ca/wp-content/uploads/2020/08/museumlogo_header.jpg
Susan P
2016-05-04 21:18:45
2022-03-09 15:28:20
W.C. & Ella Faulkner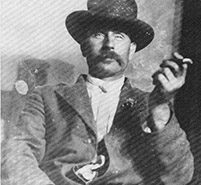 https://consulmuseum.ca/wp-content/uploads/2016/05/dennisgaff-1.jpg
201
201
Susan P
https://consulmuseum.ca/wp-content/uploads/2020/08/museumlogo_header.jpg
Susan P
2016-05-04 19:59:58
2022-03-09 15:28:20
Dennis (Bub) Gaff