Walter & Mary Boyd Ranch
Source:  Joyce Nuttall in From Sage to Timber history book
Walter was born in Morin Heights, Quebec, and moved west in 1906. Like the majority of arrivals in those years he took up ranch work. On November 25, 1916 Walter married Mary Fleming.
Mary was born in Maple Creek, grew up and received her education there. Walter and Mary made their first home on the old Dave Wood scrip, then later bought the Scotty McLaren Ranch in the Six Mile Coulee.
The Boyd Ranch always extended a hearty welcome to friend and stranger alike. It was seldom that Walter and Mary had the opportunity of dining alone; they nearly always had as their guest a weary wayfarer who had stopped to inquire the way over the Hills or some friend or neighbour who had stopped in to spend the day. Their friendly ways were in evidence whenever one called at their ranch.
Over the years Walter's principle interest was centered on operating the ranch, but he found time to encourage the movement to breed Thoroughbred horses. He was an active member of the Light Horse Association, was president for several years, and raised a number of prize winners that appeared in the show rings.
The Boyds sold their ranch in 1949 to the partnership of Lorne Tansley and Howard Hassett and moved to Maple Creek, Saskatchewan. They opened the door of their new home to their friends and continued to extend true western hospitality.
Walter passed away on March 16th, 1951 at the age of 62.
Mary passed away November 19th, 1954 at the age of 61.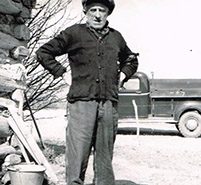 https://consulmuseum.ca/wp-content/uploads/2016/05/2-1.jpg
201
201
Susan P
https://consulmuseum.ca/wp-content/uploads/2020/08/museumlogo_header.jpg
Susan P
2016-05-04 19:39:48
2022-03-09 15:28:19
Harry Dore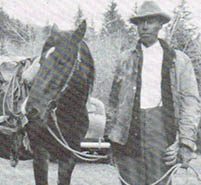 https://consulmuseum.ca/wp-content/uploads/2016/05/8-1.jpg
201
201
Susan P
https://consulmuseum.ca/wp-content/uploads/2020/08/museumlogo_header.jpg
Susan P
2016-05-04 19:42:19
2022-03-09 15:28:19
Louie Dumont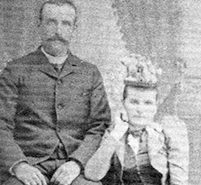 https://consulmuseum.ca/wp-content/uploads/2016/05/faulkner-1.jpg
201
201
Susan P
https://consulmuseum.ca/wp-content/uploads/2020/08/museumlogo_header.jpg
Susan P
2016-05-04 21:18:45
2022-03-09 15:28:20
W.C. & Ella Faulkner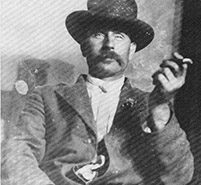 https://consulmuseum.ca/wp-content/uploads/2016/05/dennisgaff-1.jpg
201
201
Susan P
https://consulmuseum.ca/wp-content/uploads/2020/08/museumlogo_header.jpg
Susan P
2016-05-04 19:59:58
2022-03-09 15:28:20
Dennis (Bub) Gaff