Lindner Ranch
Source: Merryflat and District history book, 1968
In 1881 John Lindner Sr. and his wife, Katherne (Snider), came from Germany to Chicago. They had only $1.00. Going from saloon to saloon John found someone that spoke German. After spending the $1.00 for beer he found where he could get work moving old shacks. While living there three sons were born: Philip (Phil) in 1881, Bill in 1883 and John in 1885.The family moved on to Fort Benton, Montana, in 1887 and lived there for one and one half years. Then they moved to Chinook, MT, where Barney was born in 1890.
In 1894 the family moved to Battle Creek, Canada. The stock was quarantined for three months. The herders were Kenneth Sinclair and Frank Malone. They had two more head of cattle than the quota allowed so had to pay duty on them. This left them with $30 to get them through the winter. The first winter they spent on the Forest Reserve; the NWMP quartermaster helped them through that winter. In the spring they moved to the home place which was built on John Junior's quarter.
As with most early settlers they came in a covered wagon. Later John used the oak bows for a toboggan. John was the bull herder for three summers, but after that Mr. Everett Parsonage cared for the bulls.
John remembers helping his mother pick and dry saskatoons for winter use. They put them outside on a tarp during the day, lifting them in for the night. His mother made butter and sold it to the police and Metis for 10 cents a pound. She made $30 this way to buy a horse.
The boys went to Ten Mile School. Bill helped build the school in 1905. His hand was nearly cut off when Joe Ross accidentally chopped it with the axe when cutting a log to fit a corner. Ross had a good team and buggy and rushed Bill to Medicine Hat. Dr. Gershaw stitched it together.
One day while riding on icy ground Bill was bucked off his buckskin pony and broke his leg. He crawled some distance before he was found by Poett, a vet (for NWMP). He took him to the ranch and set his leg.
Katherne died in 1903.
For a few years the brothers took turns with the cooking and helping their father. John Sr. married Melinda Ann from Ontario and they lived in Ontario for a time, but the call of the west was too strong and they returned to Maple Creek. John lived in Maple Creek for 12 years before his death in 1928; Melinda died in 1945.
In 1910 the four brothers bought the place from their father.
The boys fenced the land in 1912; they leased more land expanding to 72 sections.
John Jr. planned to get married on Friday the 13th in 1913, but changed it to the 14th when Phil said it (the 13th) was a "heck of a poor date." He married Mary Coulson; Phil and Eva Gaff stood up for them. They had one child, a daughter, Lucille.
He sold his interests to the three brothers in 1914 and moved to Govenlock where he and H.L. Chrysler built the Govenlock Hotel.
In a year or so, returning from a stampede at Chinook, MT, James (Dad) Gaff stopped for the night. He asked the price of a room. He thought the price was high and said that he didn't want to buy the whole hotel. John said he didn't have enough money to buy it. This was all Dad needed. He said, "How much do you want for it?" He then wrote out a cheque for the purchase. John said, "Ask your family first if they want it." In a day or so they were back for it; [daughter] Alla and Dad were the new owners.
He ran a pool hall for a while and in1920 started a service station. In 1949 he married Mrs. Edith Scarlett and after selling the service station to Lester Briggs in 1950 the couple moved to Maple Creek. John died in 1971 at the age of 86.
Phil sold his share of the ranch to Bill and Barney in the '20s. In 1934 he bought and moved to the Copeland Place (just west of Fort Walsh) where he stayed until he died in 1958. He had spent most of his life here except for a few months as a brand inspector in Winnipeg in 1912.
Bill married Barbara McRae in 1923. They had two girls, Irene (Lamond) and Edith (Bryan); they stayed with Grandma in Maple Creek to go to school.
Bill and Barney bought the W.X. Wright Ranch in the '30s. Barney moved there to live; Bill stayed on the home place. During the '30s young men of the district were glad to help with the haying for extra money.
One winter the scraps they had thrown out attracted a porcupine; it would eat them on the doorstep. They opened the door to watch it and finally coaxed it into the kitchen for its treat. It would scratch at the door in the evening and when admitted it would look for its treat. A sudden move, however, would make it ready for action.
In 1945 they sold out to the Mitchells (Bob and Henry) and bought a ranch in the foothills of Alberta. They returned to Maple Creek in 1958 and bought a home there. That same year  Barney died. At that time he was president of the Cypress Hills Pioneers' Association. He was also a past president of the Stockmen's Association.
Bill died in 1968.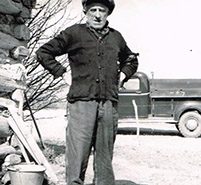 https://consulmuseum.ca/wp-content/uploads/2016/05/2-1.jpg
201
201
Susan P
https://consulmuseum.ca/wp-content/uploads/2020/08/museumlogo_header.jpg
Susan P
2016-05-04 19:39:48
2022-03-09 15:28:19
Harry Dore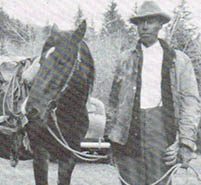 https://consulmuseum.ca/wp-content/uploads/2016/05/8-1.jpg
201
201
Susan P
https://consulmuseum.ca/wp-content/uploads/2020/08/museumlogo_header.jpg
Susan P
2016-05-04 19:42:19
2022-03-09 15:28:19
Louie Dumont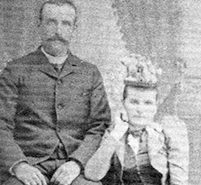 https://consulmuseum.ca/wp-content/uploads/2016/05/faulkner-1.jpg
201
201
Susan P
https://consulmuseum.ca/wp-content/uploads/2020/08/museumlogo_header.jpg
Susan P
2016-05-04 21:18:45
2022-03-09 15:28:20
W.C. & Ella Faulkner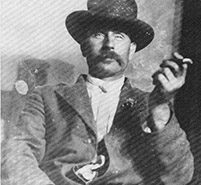 https://consulmuseum.ca/wp-content/uploads/2016/05/dennisgaff-1.jpg
201
201
Susan P
https://consulmuseum.ca/wp-content/uploads/2020/08/museumlogo_header.jpg
Susan P
2016-05-04 19:59:58
2022-03-09 15:28:20
Dennis (Bub) Gaff