Fred L. Mull
Source: Arthur Mull in Merryflat and District history book, 1968
My brother, Fred, was four years my senior. We had three brothers living in England, the eldest of whom died some years ago and another who was wounded in the first battle for Cambrai in France in the approximate year 1915 when he was serving with the 4th Battalion Middlesex Regiment. Another brother, the youngest, was with the Artist's Rifles, and then transferred to the original Royal Flying Corps.
Fred came to Canada in 1906 and one of his first jobs was helping build the fence around Wainwright Buffalo Park.
He worked for Wood and Anderson at Fort Walsh before buying Dan Murray's small ranch between Battle Creek and the Six Mile Coulee. He later sold out to Dave Hutton and about 1921 or 1922 went to work with CPR survey gangs in the Bassano area of Alberta. He eventually became a ditch rider in the CPR irrigation department. During this time he married Miss Grace Leeming of Edmonton, Alberta who now lives in Victoria, BC. Fred was later annuated; they retired to White Rock, BC then to Victoria where he unfortunately went blind and eventually died at the age of 77.
Dan Murray
(From Sage to Timber p.228)
Dan's small ranch became part of the Dick Nuttall summer field in later years and remains so today (2016). His dwelling was a hole dug into a bank with the opening facing east. A small spring-fed creek flowed past his home. Dan supplied hay for the NWMP horses; he hauled the hay from Cypress Lake to Fort Walsh. He was also a mail carrier for a time. Dan had a trap line and in recent years one of his traps was found with D Murray marked on it.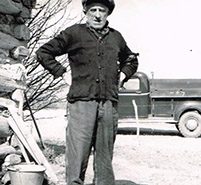 https://consulmuseum.ca/wp-content/uploads/2016/05/2-1.jpg
201
201
Susan P
https://consulmuseum.ca/wp-content/uploads/2020/08/museumlogo_header.jpg
Susan P
2016-05-04 19:39:48
2022-03-09 15:28:19
Harry Dore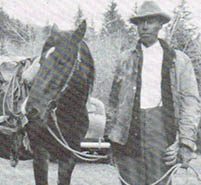 https://consulmuseum.ca/wp-content/uploads/2016/05/8-1.jpg
201
201
Susan P
https://consulmuseum.ca/wp-content/uploads/2020/08/museumlogo_header.jpg
Susan P
2016-05-04 19:42:19
2022-03-09 15:28:19
Louie Dumont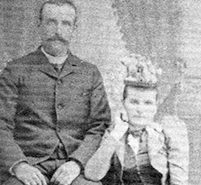 https://consulmuseum.ca/wp-content/uploads/2016/05/faulkner-1.jpg
201
201
Susan P
https://consulmuseum.ca/wp-content/uploads/2020/08/museumlogo_header.jpg
Susan P
2016-05-04 21:18:45
2022-03-09 15:28:20
W.C. & Ella Faulkner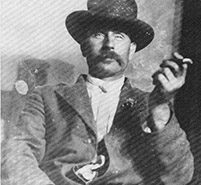 https://consulmuseum.ca/wp-content/uploads/2016/05/dennisgaff-1.jpg
201
201
Susan P
https://consulmuseum.ca/wp-content/uploads/2020/08/museumlogo_header.jpg
Susan P
2016-05-04 19:59:58
2022-03-09 15:28:20
Dennis (Bub) Gaff