John Henley

Source: Merryflat and District history book, 1968
I was born and raised at Devil's Lake, North Dakota, and during the winter of 1909 and 1910, I got the homestead fever.  I heard of all the good land in Canada where the Canadian Government was willing to bet a quarter section of land against ten dollars that the homesteader couldn't live the three years on the homestead and make the necessary improvements needed to prove up the homestead, without starving to death.
So in April of 1910, I, along with a friend, Clarence Wagness, came to Maple Creek.  There we hired a man and team to show us some land.  We came south to the Richardson Ranch.  This ranch was located about three miles north of where Consul now stands.  From there Jack Daly, who was foreman of the ranch, showed us around the country to the southwest and we finally decided to file on some land about six miles south of where Senate is now located.  We filed on this land at the Maple Creek Land Office and went back to North Dakota for the summer.
In the fall we came back, built a twelve foot by fourteen foot shack, and stayed for the winter.  We were very fortunate that the winter was mild, as our shack had only one ply of boards and tar paper covering.  We didn't have much fuel and the shack got very cold at times.  We got our mail at Kelvinhurst, a Post Office and store on the Richardson Ranch, just north of where Consul is now located.
It was a long and lonesome winter for a couple of young fellows who knew very little of country life, but there were compensations as we had some very good neighbors whom we used to visit, and we'd get a square meal which went over very big as we were both the world's worst cooks.
Some of our neighbors were the Spences and Butlers who lived just to the southwest of us, the Dietricks to the south and the Zentners to the north.
We spent our first Christmas in Canada at Zentners, who was by the way, the grandfather of the Zentners who now live south of Senate.  There were also the Hammonds and Mike Lynch, who ranched on Middlefork.  Dan Hammond was located just north of where the P.F.R.A Headquarters are, south of where Govenlock is located, and Mike Lynch was just north of Hammonds.  After spending the winter on the homestead, we both returned to North Dakota.
I came back to the homestead in the fall, but my partner never did come back.  One thing which might be of interest to some people is that when we first came out, there was a wonderful growth of grass covering the prairie.  It was so thick and heavy that we couldn't see the rocks and it was very hard to find the corner stakes of the sections.  During the summer of 1910, there were prairie fires which burned quite a bit of the south country, and I have never seen the grass so heavy since that time.
Our recreation facilities were limited, but we did have parties and dances at the different houses, and although the places were small we had lots of good times.  The people would start to gather in the evening before dark and would leave the next morning at daylight.  We also had some picnics which were well attended.  There would be horse racing, bucking contests, and all kinds of sporting contests for the young and old, and of course, there would be dances to top it off.
At that time our closest town was Maple Creek and it was from there that all the lumber and supplies were freighted.  It was a long, hard trip to town and back, driving a team and wagon with a load, and particularly hard on a team from Maple Creek to the top of the Bench.  Then, of course, most of the settlers were very green, myself included, and they were driving green horses and oxen.  There were lots of exciting times on the road, especially on the Whitemud Hill, which at that time was very steep and crooked.  You could always see a broken wagon some place on that hill.
The railroad came through in 1914 and that year went as far as Govenlock.  Then all our small towns were opening up and, of course, that made it a lot easier for all of us.  By that time many more settlers came in and nearly every half section had a shack on it and everything was booming.
I completed my homestead duties in 1914 and then proved up on my homestead.  I then left the homestead and worked here and there around Ten Mile.
In the spring of 1916 I married Sadie Marshall, whose parents lived near Ten Mile Police Post, on the place now occupied by Leo and Nile Gaff.  They were among the first ranchers in that district.
Sadie and I lived on my homestead for about two years and then on the Marshall Ranch for some years.  We moved to Govenlock where we farmed until 1947, then we moved to Consul where we now live.
We are the parents of six children, three boys and three girls, who are pretty well scattered around Canada and the U.S.A.  We had some tough times, especially during the dirty thirties, lots of ups and downs, and at times it seemed as though they were all "downs".  All in all I would say that we had a pretty good life and I can't say that I have ever seriously regretted coming to Canada.
John and Sadie's son, Jack, passed away in February, 1967.
The preceding story was written by John Henley for the "Merryflat and District" history book published in 1968.  Since that time, John passed away shortly after the writing of this autobiography, and Sadie moved to Maple Creek.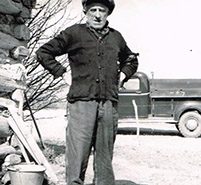 https://consulmuseum.ca/wp-content/uploads/2016/05/2-1.jpg
201
201
Susan P
https://consulmuseum.ca/wp-content/uploads/2020/08/museumlogo_header.jpg
Susan P
2016-05-04 19:39:48
2022-03-09 15:28:19
Harry Dore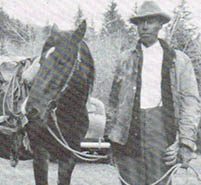 https://consulmuseum.ca/wp-content/uploads/2016/05/8-1.jpg
201
201
Susan P
https://consulmuseum.ca/wp-content/uploads/2020/08/museumlogo_header.jpg
Susan P
2016-05-04 19:42:19
2022-03-09 15:28:19
Louie Dumont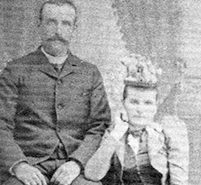 https://consulmuseum.ca/wp-content/uploads/2016/05/faulkner-1.jpg
201
201
Susan P
https://consulmuseum.ca/wp-content/uploads/2020/08/museumlogo_header.jpg
Susan P
2016-05-04 21:18:45
2022-03-09 15:28:20
W.C. & Ella Faulkner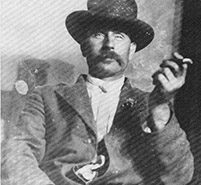 https://consulmuseum.ca/wp-content/uploads/2016/05/dennisgaff-1.jpg
201
201
Susan P
https://consulmuseum.ca/wp-content/uploads/2020/08/museumlogo_header.jpg
Susan P
2016-05-04 19:59:58
2022-03-09 15:28:20
Dennis (Bub) Gaff