Everett (1855-1944) and Bethea (1865-1942) Parsonage
Source: Dorothy Parsonage in From Sage to Timber history book
Everett was born May 1, 1855 in Ilford, near London, England. In 1862 Everett, along with his parents and other family members, boarded one of the early steamships and after a three week journey, landed safely in Canada. They settled in Minden, Ontario in the county of Haliburton, but moved on to Port Hope in 1873.
As a youth Everett worked on farms and on railroads. He was a good hand with a canoe even building some.
Everett, along with some thirty other men, hunted deer for the meat. When chased by hounds the deer would run into the water and then were shot by the men who waited in boats. They saved the hind quarters and the backs, wrapped them in the remaining hide and shipped them to New York to market.
     "Twenty year old Everett was hired by John Taylor, commissioner in charge of moving an Icelandic group of immigrants from Kinmount, Ont. to the west shore of Lake Winnipeg.  This area, at first allotted to Icelandic settlers only, was called New Iceland.  He was to be paid $10 a month and was hired on for eight months. They arrived just as winter set in, October, 1875.  The Icelanders, with the exception of one Flovent Jonsson, had no experience handling an axe so it fell to him and Everett to show the immigrants how to cut down trees to build houses.  Everett taught the men much in the way of survival in the bitter winter of the frontier.  He was a good woodsman, an excellent oarsman and remarkable hunter." 1 
In 1876 Everett moved to Fort Garry, now the city of Winnipeg. At the time of his arrival in the Red River settlement the trial of Bell, Togel and Hughes, three of the whites accused to taking part in the Cypress Hills Massacre, was proceeding.
A year later Everett and Sandy McPherson, an efficient and experienced traveller of the plains, piloted 19 carts loaded with oats from Fort Garry to Fort Pitt. This 1500 mile round trip took three months. Many hardships were endured on these trips.
On one occasion, while trying to get an ox team across the river a shaft splintered and a piece from it was driven into Everett's side. He spent two weeks recovering from the injury without any medical attention.
Another time Everett swam the South Saskatchewan River about two miles north of the present city of Saskatoon to get a scow which was on the opposite bank. (He and Sandy had flipped a coin to see who would go and Everett lost).They loaded the carts of oats on the scow and took them across the river. The horses and oxen swam across. After a day's rest at Fort Carleton they continued on their journey to Fort Pitt.
Everett took a homestead at Pilot Mound Manitoba in 1878. On March 28, 1883 he married Bethea Blackburn. Bethea, daughter of Mr. and Mrs. Robert Blackburn, was born on June 30, 1865.
In the fall of 1898 Everett and family, along with his brother, Fred, moved to Dauphin, Manitoba. They spent the winter on the southeast shore of Dauphin Lake. Everett told of the great fishing in a creek that ran into Dauphin Lake; they scooped jackfish out onto the bank with a fork. It was a very wet fall; that, in combination of the dampness of the low land made Bethea ill so the family decided to move west. By this time the family had grown to include seven children: John, born in 1884; Annie, born in 1885; Isabelle, born in 1887; Nellie, born in 1889; Fred (Reddy), born in 1891; Alex, born in 1893 and Bertha, born in 1895.
In the spring, as soon as they could travel, they loaded their two covered wagons and Uncle Fred's buggy and headed west, driving their small herd of horses and 15 purebred Shorthorn cattle up the trail. Bethea drove one wagon and the children took turns riding the horses. (Nellie says she and Reddy took turns riding one of the cows). They milked the cows in the morning, put the cream in the churn and by noon it would be butter. Bethea made bread in the morning and let it rise all day; in the evening it was put into a heavy kettle and placed on the hot coals. In the morning the delicious fresh bread was ready to be eaten.
The trip was delayed because the animals got foot sore. When the family arrived in Maple Creek they decided to winter in the Cypress Hills instead of the Pincher Creek area which had been the original destination.
While camped in the Whitford Coulee near Fort Walsh in August of 1899 Marion was born. The older girls performed the midwife duties; Everett and boys were gone cutting hay. The girls were overjoyed when Mrs. Gilchrist and another lady rode into camp even though everything was under control.
When Everett returned from haying he stood with his brand new baby girl in his arms and took a good look at the vast new country; with the memories of the long trip from Dauphin still fresh in his mind he decided to call an end to their quest for a new home. He filed on a homestead four miles south of Fort Walsh on Battle Creek.
It was a busy fall as a house, barn and corrals had to be built before winter. Most of the logs were hauled from the Nine Mile Coulee. At that time and until 1910 when the Forest Reserve was formed no trees could be cut so dead fall trees were used to build the buildings. Hay for the winter's use also had to be cut and stacked. Bethea
named the ranch Roseburn Ranch with is Scottish for "roses on the creek."
Everett was a trapper and a hunter. When he got to this country there were few beaver, but he trapped mink and lynx up Battle Creek and also in the Four Mile (Coulee). There were lots of suckers in the side creeks and also in Battle Creek.
The going was often very tough for such a large family so Everett and the older boys made a few extra dollars by herding bulls in the Middlefork and Egg Lake areas; sometimes there were as many as 200 bulls. Everett also cut hay for the NWMP at the Ten Mile Detachment located about 10 miles south on Battle Creek.
For some years Everett was mail carrier. This was a two day trip; he began the mail pick up at Battle Creek Post Office, went on to post offices at Coulee and Cypress and then on into Maple Creek. The next day he started home, dropping off mail along the way; he usually drove a democrat. Passengers and groceries for neighbors were also carried. He prided himself on his punctuality; it was said that people could set their watches by the time of his passing.
Laura Parsonage writes, "Mrs. Parsonage was a big woman with lovely brown eyes and just as smart as a whip. She always kept herself looking nice and what a clever person she was; she never needed a pencil, just figured out numbers in her head."
"Bethea's daughter, Belle, writes that as long as she could remember there was always a baby in their house". Everett and Bethea raised 12 children: John 1884-1970; Annie 1885-1981; Isabella (Belle)1897-1979; Nellie 1889-1982;Reddy 1891-1982; Alex 1893-1916;Bertha (Bert)1895-1984; Marion 1899-1980; Janet (Jenny) 1901-1993; Susan 1905-1997; Graham 1907-1989; Effie 1909-1990.
Laura  says, "Grandmother churned butter every week even when she was an old lady. She spent many years using crutches after she fell on ice and broke her hip. Their log house had a sod roof and at some point Grandma bought enough lumber to put a new roof on the house, but nothing was done with it. Grandad finally told her the old shanty was good enough for him and the lumber remained in a pile behind the house".
In the early days the family wanted to save on their beef so occasionally shot an antelope. One day a tired and hungry NWMP officer from Ten Mile stopped at Parsonage's for dinner. While saying goodbye to Everett, the Corporal casually remarked, "That's darn fine beef you people are eating." Glancing down he spied the dog chewing on a long, slender antelope shank and said, "But for God's sake don't leave those darn shanks lying around."
Everett could be seen riding his pinto pony around the Hills when he was 85 years old.
In 1943, after 44 years on the ranch, Everett and Bethea retired to Maple Creek. Graham, Everett's youngest son, took over the ranch and operated it until 1973 when he sold it to Roger (Graham's youngest son). The log house, one of the few original log houses to remain standing, was restored by Laura and Graham and houses a very impressive museum collection.
Everett died January 4, 1944; Bethea died December 25, 1946. The small house they lived in on Marsh Street is still there today (2016).
1Heather Ferris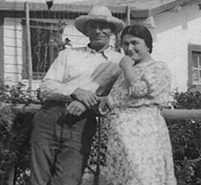 https://consulmuseum.ca/wp-content/uploads/2016/05/ressor-1.jpg
201
201
Susan P
https://consulmuseum.ca/wp-content/uploads/2020/08/museumlogo_header.jpg
Susan P
2016-05-04 21:07:19
2022-03-09 15:28:34
Pete Reesor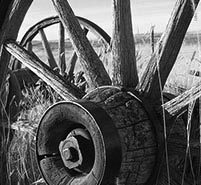 https://consulmuseum.ca/wp-content/uploads/2016/08/wagonwheel-1.jpg
201
201
Susan P
https://consulmuseum.ca/wp-content/uploads/2020/08/museumlogo_header.jpg
Susan P
2016-05-04 21:14:12
2022-03-09 15:28:34
Richardson Ranch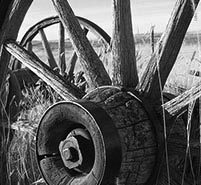 https://consulmuseum.ca/wp-content/uploads/2016/08/wagonwheel-1.jpg
201
201
Susan P
https://consulmuseum.ca/wp-content/uploads/2020/08/museumlogo_header.jpg
Susan P
2016-05-04 21:09:33
2022-03-09 15:28:34
J.A. Ross Family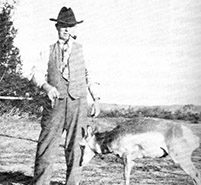 https://consulmuseum.ca/wp-content/uploads/2016/05/walterross-1.jpg
201
201
Susan P
https://consulmuseum.ca/wp-content/uploads/2020/08/museumlogo_header.jpg
Susan P
2016-05-04 21:10:56
2022-03-09 15:28:34
Ross Ranches